Spa Chemicals
Spa Chemicals
Spa chemicals are the most regularly used item when it comes to hot tub maintenance. Thanks to the experts at Cedar Tubs Direct, purchasing spa chemicals has never been easier. Spa owners can now have all their hot tub sanitization needs catered to in one place. Cedar Tubs Direct provides virtually every necessary chemical and accessory that will keep your spa in perfect working order.
Our spa chemicals are environmentally safe and have been approved for use in both wooden and plastic hot tubs. As well as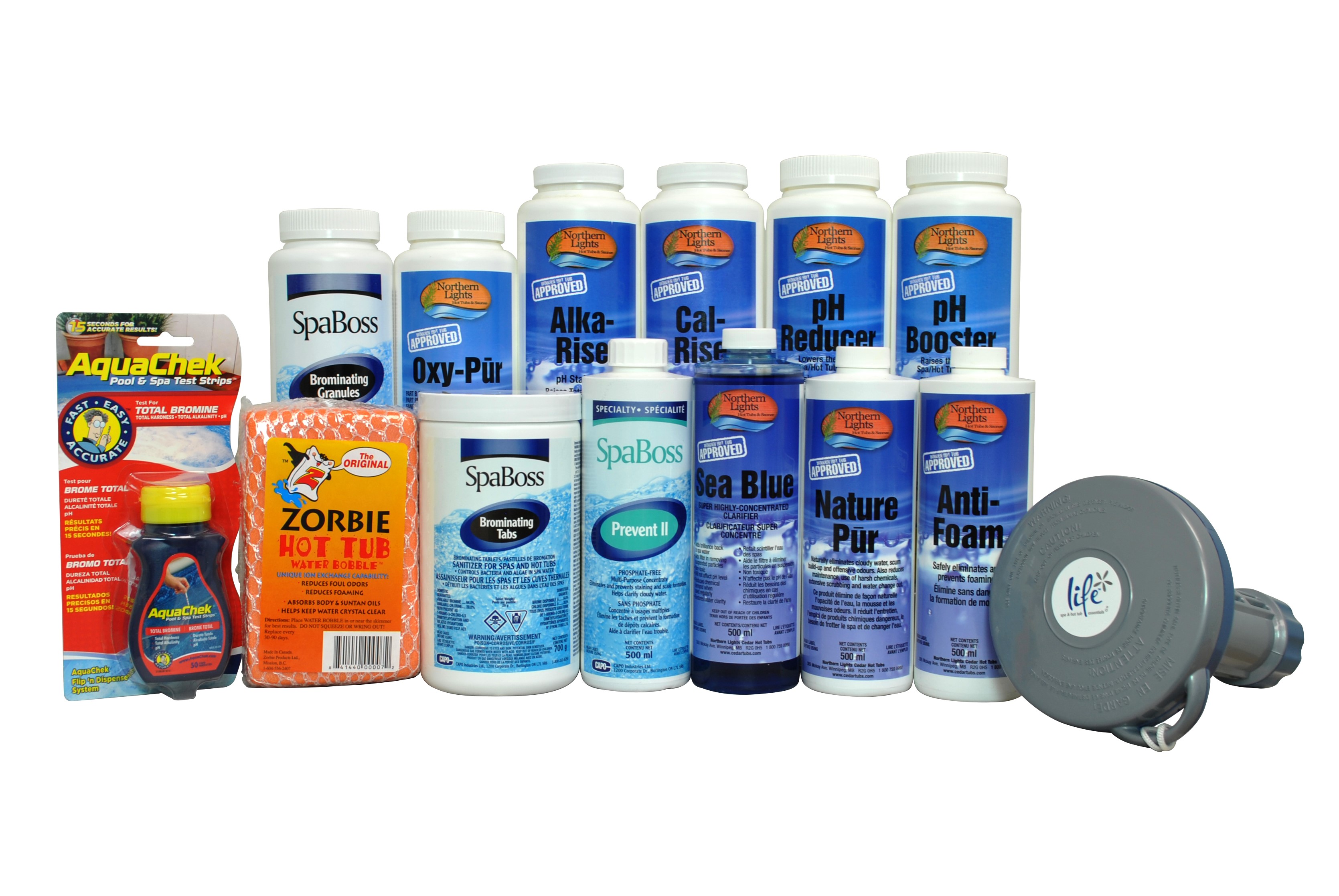 environmentally-friendly spa chemicals, Cedar Tubs Direct is one of the few suppliers of spa sanitizers, such as the Mineral Ionizer, and Ozone Systems. These all-natural sanitization solutions will cater to chemical-free use and are fast becoming a favored alternative for spa users who have sensitive skin or those who favor a natural approach to keeping their spas fresh and clean. Not sure which sanitization method is right for you? Talk to our experts at 1-800-759-8990 and they will set you up with a sanitization system that ensures you enjoy many moments of uninterrupted pleasure in your hot tub or spa.