Hot Tub Chemicals
Hot Tub Chemicals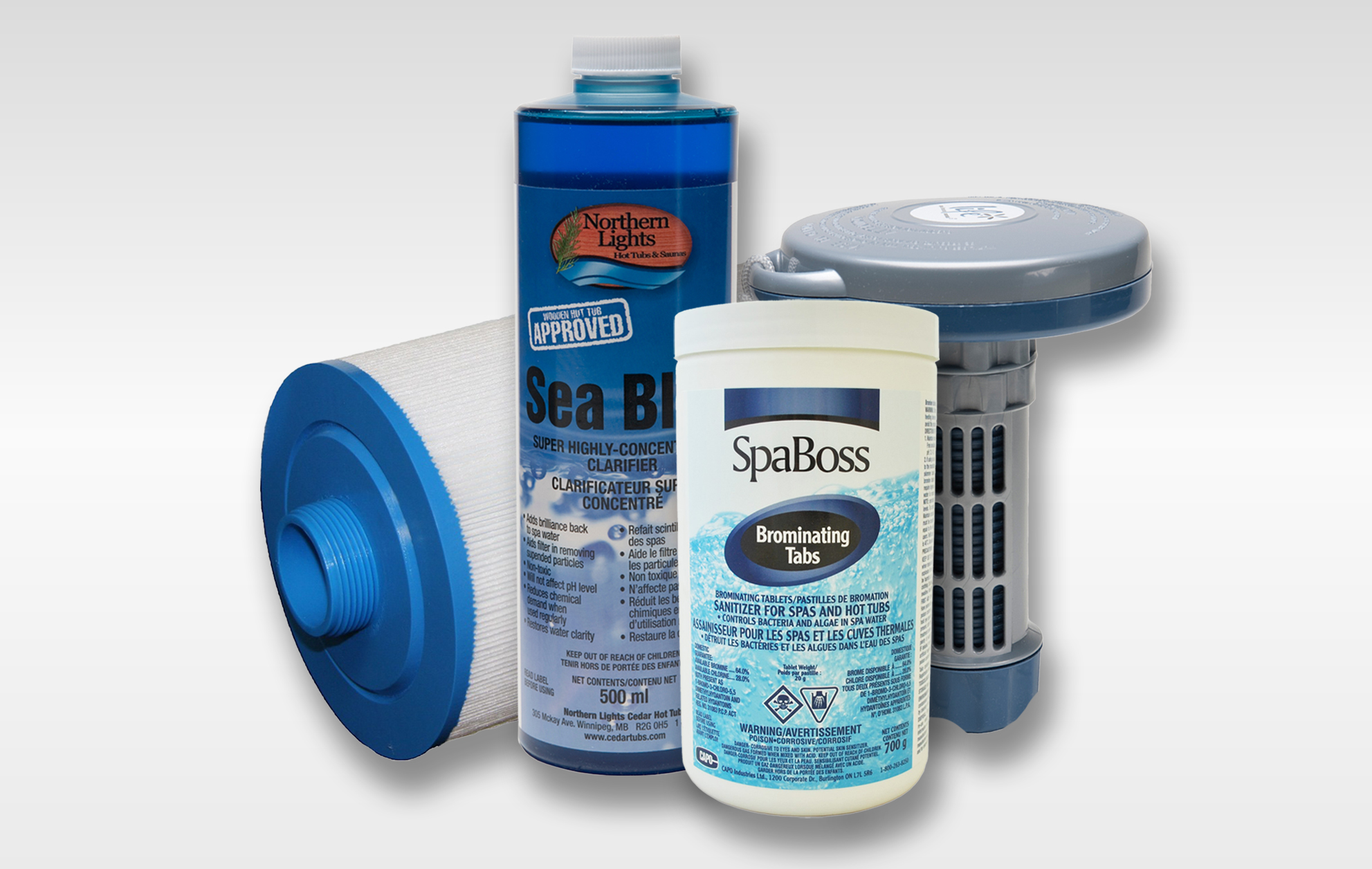 Buying hot tub chemicals has never been easier and with the innovative online shopping website of Cedar Tubs Direct. Offering the most effective range of hot tub chemicals to keep your hot tub in tip-top shape, the hot tub chemicals that can be simplistically purchased on the website are environmentally safe and have been approved for use in both wooden and plastic hot tubs. All hot tub owners will find the products they need to allow them to enjoy hours and hours of uninterrupted pleasure with their residential hot tub. In addition to the environmentally safe hot tub chemicals, Cedar Tubs Direct is one of the few suppliers of hot tub sanitizers, such as the Mineral Ionizer, that can be used safely by wood and acrylic hot tub owners. These natural sanitizing solutions will allow the hot tub to provide chemical-free use and has become a favored alternative by those who have sensitive skin, or those who prefer the natural approach to keeping their hot tubs clean without the use of hot tub chemicals.
Cedar Tubs Direct are specialists in hot tubs and spas, who offer every item necessary to keep them in perfect working order. Ranging from hot tub chemicals to hot tub heaters, buyers will be more than impressed by the wide range of products at affordable prices. Hot tub chemicals are one of the most essential items, as all spa and hot tub owners enjoy the ease of use of online orders and the door-to-door shipping of their hot tub chemicals.
In order to view the range of hot tub chemicals, as well as the alternative sanitizing methods offered by Cedar Tub Direct, please be sure to view the website at cedartubsdirect.com. More than stocking the widest range of hot tub products, Cedar Tubs Direct is committed to selling hot tub supplies and spare parts, which are of the highest quality. Since we have made hot tubs and spas our specialty, who better to trust with the supply of hot tub chemicals than Cedar Tubs Direct. Our products consist of several well-known brands within the industry, such as SaunaCore, Gecko, Pentair, and Balboa. Take a moment to view the hot tub chemicals, as well as heaters and other spa and hot tub components via our website.