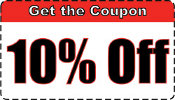 Click to Get Instant 10% coupon


NEW! Wood Fired Hot Tub Stove

Camp Fire -Small Stove

TimberLine Stainless Steel Hot Tub Wood Fired Heater
Heat your hot tub or pool with wood! No noise, no electric bills!

Internal view

TimberLine Wood Water Stoves are an alternate way to heat a hot tub or spa! This 100% Stainless Steel water boilers produce about 35,000 BTU of heating capacity by only using wood. You can now heat a medium-large hot tub in hours! These are ideal for off grid applications or to supplement pool and spa heating costs.

The TimberLine Wood Water Stove naturally circulates the water using no electricity. Its design is based on Thermosiphon; the hot water rises and exits via the top port. At the same time cold water is drawn in to the heat exchanger via the bottom port.

Forced Circulation -Optional Thermosiphon System -Standard

Both the stove body of the Water Heater and the firebox are made with high quality AISI 430 grade stainless steel. The heater can be left outside without the danger of rusting or burning-out. A specially designed vented smoke outlet provides secondary combustion of unburned gases, thereby reducing smoke emissions and chimney sparks. The heater comes with a 8' of stainless steel stove pipe.

The Wood Water Heater utilizes a sophisticated heat exchange design for efficient water heating. The stainless steel stove body surrounding the firebox is a double-walled water-jacket with a 1.5-inch space between, making the entire firebox (except the front) a heat-transferring surface. Additional heat transfer takes place in a water-filled baffle tubes that runs horizontally through the firebox. The baffle deflects the path of the fire, so it gives up more heat into the water jacket before going up the chimney.

Heat is easily controlled by adjusting the air draft control for heating the water and maintaining the water temperature.

The dimensions of the TimberLine CampFire Stoves are 17" wide x 26 1/2" long x 20" high with at total weight of 40 lbs. The fire box can accommodates 24" logs. The CampFire water stove comes with a 3/4" drain plug to completely drain the internal water jacket preventing any damage that could be caused by freezing. Also include are a temperature gauge to regulate the hot water and a safety pressure valve.

The heating time varies by the amount of water capacity of the tub and the starting temperature of the tub. Generally the TimberLine CampFire Hot Tub Heater will raise 100 gallons by about 42 degrees F per hour. The unit comes complete with everything you will need including the through ports. Included is a 2 year warranty against Manufacture defects. The TiberLine Wood Water Stove is perfect for cabins or anyone who wants to enjoy a hot tub without any pump noises. Great for the do-it-yourself who wants to build their own hot tub.

What is included:

Stainless Steel TimberLine - CampFire Water Heater approx 35,000 BTU

temperature gauge

safety pressure release valve

brass garden hose drain faucet

cast iron log grates

8' of 5" stainless steel chimney with rain cap

Thermosiphon connection kit ( forced circulation kit can also be substituted for pool or pump system's)

Thermosiphon connection kit - Included

Forced Circulation for pools and pump system's -Optional

Note: This items comes standard as a thermosiphon kit. However we can substitute for forced circulation adapter at no additional cost. Please notify us immediately after purchasing for this change.

Please call us any time for more information 1 800 759 8990!

We accept PayPal and Credit card (Visa or Mastercard). If you are ordering multiple units and part, please call us to see if we can save you shipping cost for multiple item orders.

No taxes to US residence!

Please allow 4-6 days for shipping via UPS Ground to USA or Canada. You will be emailed a tracking number to the email address you provide us. Expedited Shipping services are available!

Thank you for shopping Cedar Tubs Direct

Your #1 Hot Tub Parts Replacement Store!

Add to Cart:



Model: C-474
Shipping Weight: 75lbs
5 Units in Stock
Manufactured by: TimberLine

This product was added to our catalog on Monday 01 January, 1990.
Help Desk Software