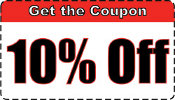 Click to Get Instant 10% coupon


Spa Filters - C-4950 - Replacement Filter 50 sq/ ft (4 pack)

C-4950 replacement 50 sq ft filter - 4 Pack

C4950 Replacement Filter 50 sq ft




Pool Filter Replaces Unicel C-4950, Pleatco PRB50-IN, Filbur FC-2390 Filter Cartridge for Swimming Pool and Spa

Keep you water sparkling clean with top of the line pool/hot tub filters. 50 sq ft total surface area means very little flow reduction. This cloth filter traps micro particles ensuring sparkling clean water.

C-4950 In-line Cartridge - Used on many manufactures from Cal Spa, Phoenix Spas, Waterway,Weslo, Image, Maxx, Artesian, Baja, Bullfrog Spas and many more!

NOTE: 50 sq.ft. C-4950 is an upgrade from the 25 Sq.ft. C-4326 and C-4625 Cartridges and ensures better filtration and better water flow.

Will work with other manufactures filters including: Cross Reference 100533, 17-175-1595, 172380, 201987300, 25391, 25393, 3301-2145, 6540-471, C4950, PENR172380, PRB50-IN, PRB50IN, R172380

Diameter= 4-15/16in.; Length=13-5/16in.; Top=2-1/8in.; Bottom=2-1/8in

.NOTE: Filters should be replaced once every 6 months to ensure max flow through rate.

This unit is brand new and is for 4 pack of the 50 sq ft filter cartridges. Filter housing canister is sold separately.

Your #1 Hot Tub Parts Replacement Store!

Add to Cart:



Model: Unicel R172380, Pleatco PRB50, F
Shipping Weight: 6lbs
7 Units in Stock
Manufactured by: Pentair

This product was added to our catalog on Wednesday 31 December, 1969.
Help Desk Software