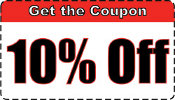 Click to Get Instant 10% coupon


Spa Circ Pump- UltraJet (Balboa)- 1/8 HP 110v-120v

PN 98811 + 049

Balboa UltraJet 1/8 HP circulating 110-120 VAC Hot Tub
Pump, Ultra Quiet!

comes with 1.5" pump unions




This ultra quiet hot tub pump is one of the most energy efficient pump on the market? Balboa's Ultra Jet pumps (formally Pentair Water) meet and exceed the most strict level of manciple noise requirements. These pumps are ideal for whirlpool applications where quiet efficient running circulation is needed. This pump is designed as a circulation pump and used in spas that have a circulation system. It is 1/8 HP single speed and runs off 110-120 VAC. The low speed circulating pump is used in 2 pump configurations and moves water quietly and continuously through the heating and filter system.

Safety features include auto shut off protection in case of plugged suctions and high heat limit overload protection.

Comes complete with two x 1 1/2" replacement unions that can be easily be expanded to fit larger 2" standard PVC plumbing. Included is a hygienic drain plug that ensures no water is left in the pump body during storage, also preventing freeze damage where applicable. Also included with every UltraJet pump head is their unique venturi by pass ports. By drilling out the inside of these ports water can be by passed and used with accessories such as pump heat jackets or ozone systems.

The unit is backed by a 2 year manufactures warranty that includes both the pump and the motor.

If you are looking for the best most reliable hot tub pump on the market then look no further. Pentair is the largest pool and spa plumbing manufacture in the world and the UltraJet line of spa pumps are simply the finest.

Comes with 1 1/2" pump unions

Specifications:

amps = 1.6 amps

rpm = 1725 rpm

115 VAC 60 Hz, 1 speed

frame = 48 short (5.5" wide motor by 5.5 long)

length = 10.5"

height = 7.5"

port opening = 1 1/2"

warranty = 2 years

Add to Cart:



Model: Balboa 1054171
Shipping Weight: 12lbs
13 Units in Stock
Manufactured by: Balboa

This product was added to our catalog on Saturday 01 November, 2008.