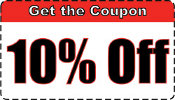 Click to Get Instant 10% coupon


C4950 Unicel C-4950 spa replacement filter 25 & 50 ft

Unicel-Rainbow inline 50 sq ft filter
Replacement filter for most hot tub!

Spa Filter Replaces Unicel C-4950, Pleatco PRB50-IN, Filbur FC-2390 Filter Cartridge for Swimming Pool and Spa

Raibow is the world leader in Pool and Spa filtration systems! Keep you water sparkling clean with Rainbow's top of the line Unicel pool/hot tub filters. 50 sq ft total surface area means very little flow reduction. This cloth filter traps micro particals ensuring sparkling clean water.Unicel 50sqft Rainbow Inline Cartridge - Used on many manufactures from Cal Spa, Phoenix Spas, Waterway,Weslo, Image, Maxx, Artesian, Baja, Bullfrog Spasand many more!

NOTE: 50 sq.ft. C-4950 is an upgrade from the 25 Sq.ft. C-4326 abd C-4625 Cartridges and ensures better filtration and better water flow.

Will work with other manufactures filters including: Cross Reference 100533, 17-175-1595, 172380, 201987300, 25391, 25393, 3301-2145, 6540-471, C4950, PENR172380, PRB50-IN, PRB50IN, R172380

Diameter = 4-15/16in.; Length=13-5/16in.; Top=2-1/8in.; Bottom=2-1/8in.

NOTE: Filters should be replaced once every 6 months to ensure max flow through rate.

This unit is brand new and is for the 50 sq ft filter cartridge only. Filter housing caniter is sold seperately.

MOST IMPORTANT:

1ST We are a world leading, manufacture of hot tubs and saunas and all the products we sell on Ebay are also used in our own products. This means you can be rest asured we only sell the most reliable parts on the Market!

2nd Our on staff engineer means you get much more than just a qualitiy product when you buy from us. Our engineer will help you before your purchase as well as during installation and will always be there for ongoing support afterwards, FREE OF CHARGE! Call us or email us and you will quickly see our difference!

Add to Cart:



Model: 257
Shipping Weight: 1lbs
14 Units in Stock
Manufactured by: Pentair

This product was added to our catalog on Wednesday 31 December, 1969.