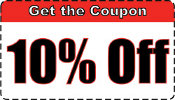 Click to Get Instant 10% coupon


Balboa Water Group PN 53834-05 Replacement Circuit Board for EL2000 M3 Spa Pack


PN 53834-05 is the current version of the main circuit board used in EL2000 Mach 3 and EL2001 Mach 3 spa packs.PN 53974-05 which is the EL2001 main board differes only in that Jumper W15 is moved to J98. Software version is 32. This board can also replace earlier versions of the 53834 or 53974 boards. Comes with 1 year warranty.


Add to Cart:



Model: 53834-05
Shipping Weight: 9lbs
8 Units in Stock
Manufactured by: Balboa

This product was added to our catalog on Tuesday 12 June, 2012.