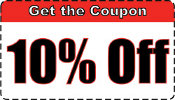 Click to Get Instant 10% coupon


Balboa BP1500 - Revolution Series

4.0 Kw Digital Spa Controller - Wireless iPhone Integration

- Made in America -

Controller & Wireless Sold Separately




Integrates with you iPhone, iTouch, Pad!

Incomparable System Reliability


The Revolution BP Series uses the most advanced spa technology including polymer high-temp corrosion resistant casing typical of materials found in the airline industry. This removes any chance of leaks that can damage the spa pack due to the harsh chemicals. A completely new lower power density energy efficient element has been added with extra vibration dampening to reduce element failure. The BP Series represents peace of mind and energy conservation.

More Room

The Balboa Revolution incorporates a new compact low profile casing that offers more flexibility for mounting. This makes it easier to install and will replace almost any spa pack giving you more flexibility when replacing a spa pack. Improved terminal block design makes field installation quicker saving time and money.

M7 Technology

The BP Series uses M7 Technology which is simply the best spa pack technology on the market. Completely digital circuitry means less failure, more accurate heating range (+/- 1 degree F). And it now includes both a high range (80-104F) and a low range (50-99 F) operation. The Patented M7 Technology removes the need for pressure sensors and remote heat sensors common on other older spa packs. This unique technology allows the spa pack to be positioned in any location or direction (before or after the pump or before or after the filter).

Although this spa pack can work at 120 VAC in which case it will produce 1.0 kW of heat, it is primarily expected that it will be used at 230 VAC (requiring 30-50 AMP service) and will produce 4 kW of heat. One or more auxiliary heater, each producing 4.0 kW or 5.5kW can be slaved to the unit if more power is required. It's union tail pieces (included) fit standard 2" piping or with reducers can be easily adapted to 1.5".

Built in programmable features such a 12 or 24 hour filter cycle programming by duration or time of day, various power saving modes including standard, economy, and standard in economy mode, ozone suppression, clean up cycle, freeze protection, panel lock, temperature lock, standby mode for filter changes and sophisticated diagnosis and reminder measures are just some of the features. It also has the ability to select how much current will be drawn allowing a breaker as low as 30 Amp, yet still deliver the full 4.0 kW of electric heat. It has receptacles for the following:

Setup #1 -

1 x 2-speed pump1, 1 x 1-speed pump2, Ozonator, 12v Light

Setup #2 -

1 x 1-speed pump1, 1 x 1-speed pump2, Circulation Pump, Ozonator, 12v Light

Setup #3 -

1 x 2-speed pump1, 1 x 1-speed blower, Ozonator, 12v Light

Setup #4 -

1 x 1-speed pump1, 1 x 1-speed blower, Circulation Pump, Ozonator, 12v Light

Setup #5 -

1 x 2-speed pump1, Ozonator, 12v Light

Setup #6 -

1 x 1-speed pump1, Circulation Pump, Ozonator, 12v Light

Setup #7 -

1 x 2-speed 120v pump1, 120v Ozonator, 12v Light

Setup #8 -

1 x 1-speed 120v pump1, 120v Circulation Pump, 120v Ozonator, 12v Light

Setup #9 -

1 x 2-speed pump1, Circulation Pump, Ozonator, 12v Light

Setup 1-6 use 240v, pumps, blower and ozonator, although some field jumpers are available to mix 240 and 120 device

Connection for Audio/Visual components power (120 volt) is available as are connections to control auxiliary heater




Specifications:

8.5" High x 18.4" Long x 5.8" Deep

UL/CSA certification

Requires Balboa TL series panels and has connectors for 1 main panels and 1 auxiliary panels

Optional Wi-Fi Module for use with iPhone, iPad, iPod

120 or 230 VAC ozone support (circ pump and ozone must have same voltage)

240VAC @ 60 Hz or 50 Hz, 30-60 Amp 3 wire (needs neutral wire)

High or Low current mode

Max Load ratings: Pump 1= 16 amp; Pump 2/Blower = 12 amp; Ozonator = 1 amp; A/V = 5 amp; Light = 12 v @ 1 amp

The flow through heater tube must be a minimum of 20 USGPM if the heater is 4.0kW. This flow rate should be checked if your spa uses a small circulation pump such a Laing E14 or others made by Grundfos or Waterway Mighty-Might. These small pumps when used with 1" piping typically cannot produce this flow. A 3kW heater element is available which reduces flow requirement to 13 USGPM, call us!

Can only handle 2 pump (Pump One-1 or 2-speed pump | Pump Two- blower or 1- speed pump)

Warranty – 2 years for system including Heater and Serial top-side Panel

MADE IN AMERICA not China!

Works with the following Balboa Top Side Controllers

SOLD SEPARATELY

Balboa TP600, Balboa TP400, TP600, TP900

Wireless Accessories

| | |
| --- | --- |
| | |
| Wi-Fi Module- PN 50254 | Y-Cable 4 PIN- PN 25657 |

MOST IMPORTANT:

Our on-staff engineer means you get much more than just a quality product when you buy from us. Our engineer will help you before your purchase as well as during installation and will always be there for ongoing support afterwards, FREE OF CHARGE! Call us or email us and you will quickly see our difference!

Your #1 Hot Tub Parts Replacement Store!

Add to Cart:



Model: Balboa 53884-03
Shipping Weight: 8lbs
2 Units in Stock
Manufactured by: Balboa

This product was added to our catalog on Friday 07 September, 2012.
Help Desk Software