<!-RSS START ->
<!-RSS END ->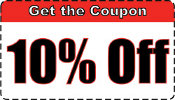 Click to Get Instant 10% coupon


3 HP 2-Speed Spa Pump 240 volts – Balboa Niagra

3450/1725 RPM, Frame 56, 12.0/3.5 Amp motor, 2" side discharge wet end

Formerly marked as Ultima model by UltraJet, Vicco, Pentair and Balboa

3 HP Niagra Pump

Premier Niagara pumps are the ultimate benchmark in design
flexibility and performance. From small applications for zone
seating and focused therapy up to multi pump configurations
to run 100+ jetted systems, Niagara pumps supply the specific performance features you require and the long service life
and powerful performance spa owners demand.

Niagara pumps offer the options you need...an energy-efficient
package, unsurpassed design flexibility, ease of installation,
high flow rate and dependable operation. .


Features
• High flow rates exceeding 325 gallons per minute
for maximum performance in your luxury applications

• All seals are carbon ceramic with Viton® elastomers for
long-lasting performance, easily enduring prolonged heat
and chemical exposure

• Multi-directional volute mountings provide the flexibility to
accommodate any configuration; 2" suction

• Cool running 56 frame motor

• Two-speed motor from 1.5 to 4 HP; with
two-speed models, sanitization and heating can occur while
maintaining lower running costs

• Specify an ultra efficient motor and our highest efficiency
hydraulics versions help meet appliance efficiency regulations

• Reliable performance and long service life for more
enjoyable ownership

• UL, TUV, CSA, and CE/VDE/GS certified

This energy efficient pump, Balboa's Niagara ( formerly Ultra Jet Ultimax), meets and exceed the most strict level of municipal noise requirements. This pumps is intended as a replacement for common true 3.0 HP 230 volt side discharge pumps that use 2" unions at both the suction and discharge connections. The pump is normally directly wired to receptacle of spa pack. Save your old pump's cord so you have the correct connector. Safety features include auto motor overheat shut off protection

Comes complete with two 2" replacement unions. Drain plug ensures no water is left in the pump body during storage, which is useful for hygienic reasons and also prevents freeze damage where applicable. All Niagara (formerly Ultimax) pumps have discharge and suction nipples that allow for a side stream flow, for such purposes as an ozonator venturi. If your hot tub uses these nipples, they must first be drilled out on the new replacement pump before they become active.

The unit is backed by a 2 year manufactures warranty that includes both the pump and the motor. If the pump fails during this period we will ship a replacement and you may be required to return the defective pump. Warranty does not cover frost damage, damage as a result of running the unit dry or damage caused by incorrect wiring or applying incorrect voltage..


Balboa is the largest spa parts manufacture in the world. These pumps are NOT CHINESE and are proudly manufactured in the USA (Tustin, California)

comes with 2" pump unions

Specifications:

amps (min/max) = 12.0/3.5amps

rpm (min/max)= 1725/3450 rpm

240VAC 60 Hz, 2 speed

frame = 56 (6.69" wide motor)

length = 15.82"

height = 7.91"

Connection side = 2"

warranty = 2 years

Flow Curve & Dimensions

Download Ultimax Spa Pump Technical Specifications





Add to Cart:



Model: Balboa 1056016 - FREE
Shipping Weight: 30kgs
15 Units in Stock
Manufactured by: Balboa

This product was added to our catalog on Wednesday 31 December, 1969.