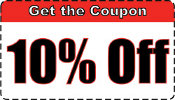 Click to Get Instant 10% coupon


1 HP 2-Speed Spa Pump 120 volts – Balboa Victoria

Frame 48, 11.9/3.5 Amp motor, 1-1/2" side discharge wet end.

Formerly marked as Ultima model by UltraJet, Vicco, Pentair and Balboa

1 HP Victoria Pump

Balboa's Victoria ( formerly Ultra Jet Ultima) pumps meet and exceed the most strict level of municipal noise requirements. This pumps is intended as a replacement for common 1 HP 120 volt side discharge pumps that use 1-1/2" unions. The motor's back is equipped to allow a Tecmark air switch to be installed, if required. Thus the pump can be used with older simple air-switch controls or it can be wired directly to the pump receptacles of spa pack. Safety features include auto overheat shut off protection.

Comes complete with two x 1 1/2" replacement unions. Drain plug ensures no water is left in the pump body during storage, which is useful for hygienic reasons and also prevents freeze damage where applicable. All Victoria (formerly Ultima) pumps have discharge and suction nipples that allow for a side stream flow, for such purposes as an ozonator venturi. If your hot tub uses these nipples, they must first be drilled out on the new replacement pump before they become active.

The unit is backed by a 2 year manufactures warranty that includes both the pump and the motor. If the pump fails during this period we will ship a replacement and you may be required to return the defective pump.


Balboa is the largest spa parts manufacture in the world. These pumps are NOT CHINESE and are proudly manufactured in the USA (Tustin, California)


comes with 1 1/2" pump unions

Specifications:

amps (min/max) = 11.9/3.5 amps

rpm (min/max)= 1725/3450 rpm

115 VAC 60 Hz, 2 speed

frame = 48 (5.5" wide motor)

length = 15.32"

height = 7.5"

Connection side = 1 1/2"

warranty = 2 years

Flow Curve & Dimensions

Download Ultima Spa Pump Technical Specifications

Add to Cart:



Model: Balboa 1014038
Shipping Weight: 22lbs
15 Units in Stock
Manufactured by: Balboa

This product was added to our catalog on Wednesday 31 December, 1969.